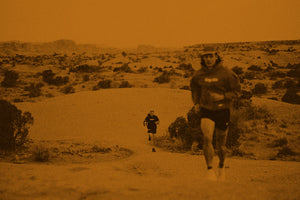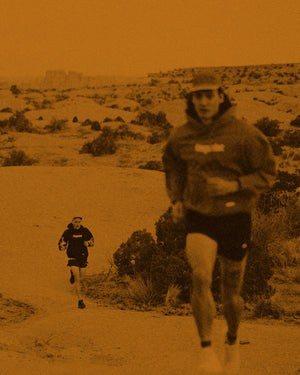 in conversation with the editors
Adam asks Travis
My name is….
Travis Michael Keller
AKA Buddyhead
I live in…
East Los Angeles.
Boyle Heights, California.
United States of America
Planet Earth
I get high from …
running, skateboarding, surfing, riding my bike, listening to music, making art, the energy / love that my friends give to me and smoking the pot.
The concept behind this playlist is…
just vibes. You know the vibes. This is just a bunch of progressive contemporary music I like, along with some old favorites sprinkled in to balance it all out.
My workout routine consists of …
running until I'm tired.
My favorite place to run …
is along the LA River, it's the heart of the city.
What I think about when I run …
1) nothing at all, and just focus on my breathing
2) trying to problem solve, when I need to figure shit out
3) brewing up creative ideas
The best books I've ever read… is too hard of a question to answer, I could never just pick one. The last five books I read were....
1. How to Be an Antiracist Book by Ibram X. Kendi
2. The Wretched of the Earth by Frantz Fanon
3. Tales of a Dirty Old Man by Charles Bukowski
4. Born To Run by Christopher McDougall
5. Notes of a Native Son by James Baldwin
My favorite thing to eat is...
Mexican food.
My fav tv shows currently are :
I haven't really watched a lot of TV in the past year...
But I did love Painting With John. That hands down is my favorite new tv show and I'm really sad the season is over. What a King Mr. John Lurie is. I loved Fishing With John from back in the day, and somehow this new one is even better. Five stars.
And I also loved the Nicolas Winding Refn series called Too Old To Die Young from 2019. That shit is seriously so beautiful and yet at the same time, so bleak as fuck. That dude is what you call a master of cinema. Five stars.
My most treasured possession is…
my dog Clooney. I had no idea how much I could love a little dog until I met this dude. He's my man.
Last time I was embarrassed was...
when I was hotdogging on my bike a couple weeks ago, wrecked it into a chain that was across a pathway in a park, flipped over, landed on my head and had to go to the hospital and get three staples put in my head. It was not cool. But I did inspire all of my friends who were with me to purchase helmets. And Ollie popped my staples out like a pro just the other day, I'm good as new.
The most important thing I've learned in life so far is …
that you can't trip on the past or worry about the future, the only thing that's real is right now. I just try be a good person and be nice to other people, and I try to be the person that I needed when I was younger.
When we die…
no one knows, but the wild thing is that every single one of us is going to find out sooner or later. We're all united in the death experience. But in the meantime, I'm just going to try and remember that nothing is promised, not even tomorrow. And I'm gonna keep trying to be the best version of myself I can be and remember to be grateful for the time I'm allowed to be here. Cuz despite how crazy the world may seem lately, when you really step back and think about it - it's really pretty fucking crazy we get to be alive at all.
Alright, can you give us a short bio and kinda introduce yourself?
As Beetlejuice would say, Who me?
My name is Travis Keller, I like palm trees, long walks on the beach and the color blue.
I live in sunny Los Angeles, California and I'm an 43-years-young artist, photographer, writer, director, drone pilot, skateboarder, meme-lord and runner.
My resume is pretty entertaining in general, I'm not gonna lie. It consists of starting Buddyhead in 1998, which was one of the first independent music websites on the internet, as well as a boutique record label under the same name. The site was known for it's no-holds-barred record reviews, interviews with musicians and the Gossip page where I talked shit, dropped news and occasionally dished out celebrity phone numbers. This later resulted in Buddyhead getting sued over a dozen times by numerous celebrities and record labels, including Korn, Courtney Love, Fred Durst, Moby, Drive-Thru Records, and Axl Rose.
Myself and Buddyhead are also connected to a number of infamous pranks and antics that I should probably mention too, including spray painting $uckin' Dick$ on The Strokes' tour bus and breaking into Fred Durst's office at Interscope Records. I ended up stealing three of his red baseball caps and then auctioning them off on Ebay. They sold for $1700 each and I donated the money to a rape victim charity which was a stab at Limp Bizkit for the allegations of rape and violence in the mosh pit during their set at Woodstock '99. And around 2001-2003 the site was getting around 9.5 million hits and I got offered several multi-million dollar deals for the site, all of which I turned down. Yep, that happened.
Aside from all that I was lucky enough to get to go on tour as a photographer with various bands like The Icarus Line, At The Drive-In, The Dillinger Escape Plan and Nine Inch Nails. I got to see a lot of shit that way and I learned so much more from all that than I ever did in any classroom. I'm forever grateful for that part of my life, it was super special. And then in 2018/2019 I self-published two photo magazines of my work from that era called "Past Lives" and "Stay Alive". And this this year I'm putting out a full-on coffee table book version of those with Rare Bird Lit.
The label side of Buddyhead has released over 50 records by artists like The Icarus Line, Ink & Dagger, TEXT (members of Refused). The Dillinger Escape Plan, Dios,  Murder City Devils, At The Drive-In, 400 Blows, Wires On Fire, Burning Brides, The Cassettes, Moccasin, Radio Vago, Shat, Modwheelmood, Your Enemies Friends, The PoPo, Pyramyd and more. And I'm still putting out records. This year, Buddyhead released new ones from Joe Cardamone (who is the ex-frontman of The Icarus Line), The Cauterizers (Los Angeles's best Surf Rock band) and Problemas is just about to drop her full length debut. And I'll be helping make music videos for those new releases with my friends at American Primitive.
I should mention that I'm also the Creative Director at American Primitive, which is the art collective I do with my friends Joe Cardamone and Jacob Mendel. Joe runs a recording studio where he's worked with artists such as The Jesus and Mary Chain, Pink Mountaintops, Evan Dando, Fear, The Stooges, Lisa Kekaula (The Belrays) and Jon Brion. And together we've made videos for artists like Mark Langegan, The Rentals, Dreamhome, Problemas and right now we're releasing a film every Sunday for 20 weeks for Joe Cardamone's Quarentina album/film. It's an ambitious and exciting project, you can watch the chapters we've released so far on [buddyhead.com](http://buddyhead.com/).
So anyways, back to me….
We've talked about this between ourselves but can you explain how you got into doing zines/magazines? How did Buddyhead become a thing and what's the story behind the name?
I got into zines through punk rock. I grew up in the cultural wasteland known as the Pacific Northwest in the early 90's and zines + mixtapes were just what everyone did. That was how you found out about shit. The punk scene was all about DIY, we were weirdos that weren't really invited into the official music industry so to do it you had to press your own records, put on your own shows, make your own flyer, book your own tour, start your own label. That was the vibe. And I was also fortunate to get on the internet at a really early age and taught myself how to build websites before pretty much everyone else. So when I moved to Los Angeles and fell into the punk scene… I put my zine online. The site itself was started out of sheer boredom and I was motivated to do it because I thought all of my friends' punk bands deserved way more attention than they were getting. The whole point was to shed light on artists that normally wouldn't get any attention plus make myself and my friends laugh in the process.
The name means nothing, I think the deal was every other domain I tried to buy was taken already and I just thought people would remember it. The origin story is I was walking up Hayward in West Hollywood and I was passing by this grade school that's up there by Santa Monica when a kid on the other side of the fence pointed at me and yelled BUDDYHEAD. I just thought it was funny, needed a name and the rest is history.
What's your favorite instance of debauchery you got into in your Buddyhead days? You shook shit up something fierce back in the day and there are tons of hilarious stories online but what is your favorite?
I'm still a big fan of the Torture Device prank calls on the Buddyhead Suicide label sampler, which is on streaming services. We called Yeah Yeah Yeahs, Fat Wreck Chords, The Strokes' publicist, The Explosions manager, Gideon Yago of MTV news, Hoobastank's record label, The Atari's manager, and Tenacious D's manager. Still funny all these years later.
How did you evolve from doing music content to memes?
Memes just seemed like the correct way to do Buddyhead in 2021. It's the modern currency. Plus no one goes to websites anymore, that shit is burnt.
Do you think you would be running as much if Brice hadn't tapped ya to work on Possessed with us?
No way. My running career is direct result of you guys asking me to be Editor of Possessed Magazine. You both get all the credit for my running career. I'm forever thankful that you guys got me to run.
What other jobs have you worked?
I've had a lot of jobs... The first three I ever had as a teenager were 1) a movie theatre - which was chill, I just sold tickets and then watched the same movie over and over - Carlito's Way was one of the movies I worked 2) The University of Idaho golf course where I parked golf carts and drove the tractor that picked up range balls and 3) an Italian restaurant where I made pizzas. Since then I've also worked in bars, catering, two "on-demand" channels, a dog hotel, assisted a wardrobe stylist on film shoots, and had a ton of other random gigs over the years. My first job in Los Angeles was at a post house called Optical Nerve, where I digitized tapes and ran errands. And that is where I was when I started Buddyhead and then my boss Bill Pollina ended up funding Buddyhead for those first few years until we got going. Shot out Bill Pollina for believing in a young me and my bizarre vision.
What was your favorite part about shooting for the drop in Moab?
Fuck, all of it. The whole thing was amazing. Was really cool to finally meet you because up until that point we've only know each other from zoom calls and phone calls. But it feels like we've known each other forever at this point. Haha. And Utah was just unreal, I don't know what else to say. I had never been to the desert out there and I wasn't really prepared for how diverse and just how awesome it is. That place is magical for sure. I've definitely got some new found respect for the state of Utah and a lot of that has to do with our tour guides ultra-runner Logan Williams and photographer Moe Lauchert. Our team was the best, super grateful to work along side all of you guys.
Would you rather give up weed or skateboarding? Gotta pick one, homie.
Oh this is an ugly one. Ya know, I don't see a scenario where I'm gonna have to give up either anytime soon. I'm gonna do both for as long as I'm alive, that's how I stay sane. But for the sake of this interview I would give up smoking ganja over skateboarding, for sure. But thank god that's not real tho.
What's the best gift someone could give you?
A camera or some film, I can always use both. I love photography, it's how I remember my life.
Fuck, marry, kill: Joe Strummer, Henry Rollins, Iggy Pop
This ones ugly too but I'm gonna go with….
Fuck Iggy Pop, Marry Henry Rollins and Kill Joe Strummer. I don't really wanna kill any of those dudes but I went with Joe Strummer cuz he's already dead, no disrespect intended.
What does "The High" mean to you?
it means I'm still alive.
Shorts or tights?
shorts over top of tights.
Cozy hoodie or jacket?
I haven't taken off my Possessed Magazine hoodie since the shoot, I live in it now. So i gotta go with hoodie on this one.
Weirdest thing you've eaten?
A McRib sandwhich. What the fuck is it? McRib is back I heard.
Fred Durst or Marilyn Manson?
I don't wanna hear music from either, not my scene.
How do you stay positive?
Man, it's process and a constant struggle. The main thing for me trying to stay positive is surrounding myself with positive creative people that inspire me. It's that old saying, you are who you surround yourself with. I gotta try and stick around people I wanna be like, that's the jam. And I also try to focus on and put energy into things that make me happy.
Any final words?
Sometimes you gotta piss in the sink.
Travis' playlist on Spotify and Apple Music.
Travis asks Adam
My name is….
Adam Lee John, AKA Adam Voidoid.
I live in…
Seattle, WA as of last June. Still feels a bit interstitial, considering the circumstances under which I moved and the conditions that still prevent the city from being its full self — but I dig it. The nearby trails are amazing and the produce is some of the best I've ever had.
I get high from …
meaningful conversation, good company, being creative, art, music, literature, the outdoors, and running.
The concept behind this playlist is…
aligning your stank face chakra. Great for a middle distance tempo run or just for an hour of really feelin' yourself.
My workout routine consists of …
weight lifting, calisthenics, hiking, my fixie and, of course, running.
My favorite place to run …
isn't a singular place, I have many: Sedona, Lake Tahoe, the PNW, and Central Park, to name a few.
What I think about when I run …
isn't so much anything in particular, as much as it is a state of mind. When I run, I enter a space where insecurity, bodily discomfort, or stress washes away and I can overcome anything. I think there's definitely a relationship between the energy I feel when I run and what it was like bouncing back from the actual rock bottom I hit in my early 20's, in that there's such a clear direction or place to go—you just gotta put in the work.
The best book I've ever read …
is Black Skin, White Masks by Frantz Fanon. Completely changed my life. Also, it's messed up to make me pick just one, just wanted you to know. Feels very wrong.
Edit: Well, actually I just read your draft and see you chose five so I'm not getting cornered into picking just one.
In no particular order and by no means definitive:
Black Skin, White Masks by Frantz Fanon
Anti-Oedipus: Capitalism & Schizophrenia by Gilles Deleuze and Felix Guattari
Beyond the Pleasure Principle by Sigmund Freud
Coin Locker Babies by Ryu Murakami
Black No More by George Schuyler

My favorite thing to eat is...
noodle soup and sushi.
My fav tv shows currently are :
Pen15, How To with John Wilson, Nathan for You.
My most treasured possession is…
my glasses. Seeing is dope.
Last time I was embarrassed was...
several years ago. I had recently (and for the final time) gotten out of one of those very long on and off again relationships far past its expiration date, and we both happened to find ourselves at the same bar. I had a bit too many drinks and ended up trying to hit on one of the friends she was with, very flagrantly, flush with liquid courage — got shot down super hard. It wasn't really the getting rejected that's embarrassing for me, but rather thinking about the situation in which I was trying to make that shit happen. Like, that entire scene... jeez. The hell was I thinking? I feel hot and dumb even writing about it now. Major cringe.
The most important thing I've learned in life so far is …
as long as I am breathing, my possibilities are infinite.
When we die …
I don't think that we ourselves ever know that we've died but rather that our consciousness becomes a singularity that approaches infinity.
I don't wanna get super into it but there is a sizable body of scientific literature that suggests our brains release a potent amount of DMT in near death experiences. Because there is no consciousness after death, I believe that these final moments of DMT-induced cognition stretch on for what seems like an eternity from our earthly perspective—just like how a DMT trip feels like an eternity compared to the actual like, 10 minutes that it is.
With that said, I think that the way we live our lives plays a factor in the design of our mind's final awakening, just as it does in psychedelic experiences. Unresolved trauma and past decisions poor decision-making will color the asymptotic experience of falling into the void.
So live well friends... because you might just find yourself becoming one with eternity.
Your turn… please introduce yourself and give our readers a short bio…
Man, I feel so lame after reading your bio. Well, as stated previously, my name is Adam. I have wanted to do so many things with my life. I've done some, abandoned others. Spent the first 20 years of it moving every 2-3 and that has definitely shaped the person I am. Out of necessity, I hit the reset button on my life at around 25. After failing out of college my first go for a variety of reasons, dealing with my mental health and the loss of my sister, I hit rock bottom and decided to just work whatever I could to keep myself afloat. Worked at a Trader Joe's for a little bit and then at this French restaurant for a couple years. It was during that time that I decided I wanted to pursue something more so I started from zero at a local community college. Knew what I had to do to pursue the avenue I was interested in, which at the time was medical school. I was convinced I wanted to be a good psychiatrist after feeling failed by so many. Juggled school and work for a couple years, eventually moving from restaurant work to studying olfactory pathways in fruit flies at a neuroscience research facility, before finally transferring to Columbia University in NYC.
During my first year there, my interest in medical school and neuroscience faded after taking a class called Literature, Medicine and Technology. The next year, I decided to pursue a comparative literature major tract called Medicine, Literature and Society, which I also became heavily involved in beyond just my coursework. At this time, I signed to a modeling agency and began doing that as much as I could on the side. My shift in studies most definitely contributed to a revitalized interest in writing, and I knew I was interested in pursuing something that involved a lot of writing. Modeling also gave me a window into fashion and while I didn't love modeling, I did love the idea of being on the other side of it. Eventually, in the process of applying to PhD programs, I ended up working at Satisfy.
What was your favorite part of our trip to Moab, Utah for the drop shoot?
Without even trying to come off as trite or corny, the best part of the trip was hanging out with you, Moe and Logan. It's been a long year of minimal real life socialization, so to be able to meet new people, period—let alone super cool people that I know I will continue to have meaningful relationships with—feels like a godsend. Plus, you and I work closely together on all this shit but had never actually met before. And meeting you kinda just felt like it does when you kick it with close friends, where when you finally catch up again it feels like no time has passed, you know? But we'd never met before, so that makes no sense. But I think that communicates my perspective and feelings on our friendship now.
On another level, it also just felt like a powerhouse of creativity doing the shoot altogether — like being a part of an amazing jam session where everyone is killing their shit. I look forward to being able to do that with the rest of the Satisfy team in person one day, too. On that Voltron shit, to use a metaphor you like to use.
This shoot was kind of a return to your roots in a way. Tell me about your previous career as a model? How did you get into that, what kinda gigs did you do, did you like it?
Ah man, I hate that you're calling modeling my roots! But I did learn a lot from it. When I first got to NYC for school, I was a pretty religious gym rat and the school gym was an absolute bummer, so I joined this Blink Fitness that was like a 10 minute walk from my dorm. You know when you go to the same gym for awhile, you become visually acquainted with a bunch of people? Like, on the, "Yo what's up, _____ !" head nod level? Well, in short, I became friends with one of those people and when I was complaining about not being able to work while prioritizing school he suggested I give modeling a try. I needed work that didn't require me to be anywhere on any specific or rigid schedule, so I figured it was worth a shot. I googled top modeling agencies which had open calls (which I think barely any do anymore) because I'm impatient and didn't want to go through the process of taking digitals of myself and waiting and was offered a contract at the first place I showed up to. Being a creature of convenience (to a fault, at times) I was pretty sure I would just take this one without exploring any other options. But I wanted to sound cool and methodical, so I said I'd take the weekend to think it over. Over the weekend, NYC got hit with the most snow it had seen in a really long time and everyone was like what the fuck? Like, feet of snow. I arctic explored it over to Central Park with a friend — magical memory. Anyway, as predicted, come Monday I ended up signing with that first agency. That's pretty much how I got into it.
But man, I really had no idea what I was getting myself into. Like, I thought I did but I really had no fucking clue. I feel like people have certain perceptions about what it's like to be a model but that shit is hard, dude. From the grind of having to be all over the damn place on your own dime hitting up castings to the months-delayed time it takes to get your check once you book an actual job to dealing with the often weird ass predatory uncomfortable "for your book" photoshoots you have to do, shit can be emotionally and spiritually exhausting. I feel for the people who put all of themselves into that, because I don't think I ever could — it's hard work and requires a degree of matched tenacity and talent that I think gets overlooked.
Once I did start working, I did a lot of the stereotypical NYC model work: walked runway shows, booked campaigns with some well-known fitness brands, shot editorials, and a bunch of other shit. I wasn't at all a big success or anything but I did well enough for a little bit. But man, unless it was a running or fitness shoot or something, I feel like I was a super terrible model. I'm real uncomfortable in my body unless I'm doing a physical activity I love and that shit really shows.
In short, I didn't really love modeling itself and it had a lot more to do with the person I am than the hustle it is. But I did love a lot of the experiences I got out of it. Made a best friend. Took away an understanding of what it means to be perceived in a way I couldn't have learned otherwise. Learned the NYC grid very intimately from having to be all over the damn place. Spent a summer skateboarding to all my castings all over that grid. And getting to be a part of projects where it felt more like art in that you were creating legitimately dope content. So it was pretty rad in some ways too. I definitely don't regret it. But I'd never call it my roots haha.
What was the catalyst for you becoming a runner?
I wrote about it at length in that The Psychedelia of Running piece from several weeks back, in case anyone wants to check that out. But to put it in different words, I think what got me into running was depression and anxiety. After some real serious traumatic trial and error with substances and experiences, to put it in short, I just found that physical activity was my best medication and outlet. That started as muay thai in Lumpini Park when I was living in Bangkok (my birthplace), which became the gym when I moved to the States, which then finally turned into running. Running shakes me to my absolute core and I will always love it the most. All of that energy that otherwise manifests itself as anxiety and racing thoughts just finally feels like it makes sense when I'm running. Like someone finally pulling the tab on a shaken can.
What does "The High" mean to you?
The High is a radical shift in perspective and/or wavelengths that attunes you to all that is wholly and holy within and around you. It can be attained via various avenues but running gets me there best—and naturally.
What originally attracted you to writing?
Unless I'm very comfortable and in close company, I usually am far less communicative than what is actually going on in my mind at any given moment. Because I had to move all the time growing up and was constantly entering new spaces, new countries, new cultures, new schools, new societies, I was frequently having to make meaningful observations in order to adapt and assimilate to wherever it was I ended up. Writing just became the most effective way for me to channel and make sense of all this information and observation I've accumulated over my lifetime, regardless of what the manifest content is. I think I make more sense in writing, too.
How does running affect creativity in your opinion?
I think while I run,
How did you end up working for Satisfy?
After graduating, I spent about a year and a half continuing to model as well as working a fellowship I got with a mentor—and now good friend—of mine from school. The idea was that during that time, I'd also figure out what I wanted to do for a career. I originally thought I was going to pursue a law degree and a PhD, so I dove into all that was required for that. It was also during this period that I really fell in love with running. Satisfy was a brand that immediately resonated with me when I discovered it. Whenever I could afford it, I was slowly trying to build up my kit to be fully comprised of real dope high quality gear and in that process Satisfy became a brand I was closely following.
One day, a couple months before my PhD apps were due (I decided I didn't want to pursue law school at this point), Satisfy posted an IG story saying they were looking for someone, and were accepting applications via LinkedIn. I remember dropping everything I had to do that day, all my plans and work, and spending it completely building my LinkedIn page from nothing and putting together my entire resume. It was weird, because none of my job experiences really added up to deserving the job — most of my work was in neuroscience labs (long story), restaurants, and/or academic-related spaces — but I knew I wanted to be a part of the brand, so I did my absolute best to get them to notice me. It was like the dream job I didn't know I wanted, being at the intersection of all my passionate interests. I submitted via LinkedIn, hit up Gabriella who is no longer with the brand but was doing the hiring process at the time (shout out to her, she is great and we are still friends) via email, her personal IG, and every route I could really. I felt like I was risking coming off super annoying but at the same time I just really wanted the job so was doing everything I could.
Anyway, it was like a 6 weeks+ process during which period of time my friends probably got sick of hearing me say, "Dude I really hope I get this job" that ultimately led to me coming on part-time. I was working at this vegan chocolate shop in the East Village at the same time and it was kind of a big jump for me but I decided after getting the job at Satisfy that I was going to put the prospect of the PhD on hold. Even though it was originally only part-time, I was really determined to make it happen. The team flew me out to Paris a couple months later for fashion week and when I finally got to meet and hang out with Brice, I told him I really wanted to do more if he would have me. Fast-forward through a pandemic and year and some change later, I'm now full-time and doing shit I never thought I would be able to do. I'm incredibly thankful and stoked.
What all do you do at Satisfy? Explain all the duties that fall under your umbrella….
To kinda continue off the last answer, when I initially came on, it was part-time — I was strictly doing customer service stuff. If any of you reading this has contacted us for any reason whatsoever, it's pretty likely that you've spoken to me. I worked most closely with Raph, as we both were trying to come up with new ways to create a better customer experience for Satisfy. We still have weekly calls together. I still do customer experience. I really enjoy it — talking to customers and helping them out is fun for me.
Anyway, fast-forward through a lot of what I would call organic evolution and transformation, the duties that fall under my umbrella now are content development, copywriting, customer experience, and, of course, now editing this magazine with you. I feel like all of us on the team wear many hats and do a lot, since we all just want what is best for Satisfy. And I fully love all of it and everyone I work with. It's awesome. I really look forward to when all of us get to kick in real life again.
What's on your bucket list?
Western States, Hardrock, The Wonderland Trail, The Tahoe Rim Trail, getting an FKT, writing a book, learning about product design, and continuing to grow Satisfy and Possessed Mag.
How do you stay positive?
I spent my late teens and early twenties diagnosed with bipolar, major depression and went in and out of psychiatric institutional spaces. When my younger sister passed, all of that shit exploded and I quite actually almost killed myself from going through addiction to cope, simply not giving a fuck about anything anymore, and feeling angry at the world.
I realize that's a weird way to start an answer about how I stay positive but the truth of the matter is that I gained an invaluable perspective on life after all of that. I think for a lot of us, there is a relative rock bottom that we hit where it's either death or moving on up. I stay positive by realizing that regardless of how painful things can get, I would much prefer to be alive than not, and as long as I'm alive, my only obstacle is time. Which leads me back to an earlier answer: as long as I am breathing, my possibilities are infinite. Running definitely helps me tap into that energy.
What advice do you have for beginners looking to take the leap and start running?
I think there are a lot of good ways to answer this, with programs and training advice, and I could certainly get into that. But I think what I'd rather say is just to have fucking fun with it, you know? It's like if someone asked you how to get into skateboarding — you just gotta get into it and you're gonna fuck up and hurt yourself but that's the best way to learn. Come ask me again after you've become possessed by the spirit of running and we can get all scientific. Otherwise, go read Ian's Couch to 5k piece, great place to start.
Cats or dogs?
Dogs 10/10 times.
Spicy or mild?
Spicy. Both food and life.
Favorite quote that gives you comfort?
From Beckett's The Unnamable: "You must go on. I can't go on. I'll go on." This is also my running mantra.
Last meal?
Omakase sushi (toro, saba, tamago, and uni are musts in this spread), tofu ssam, a bowl of naengmyeon, roasted fall vegetables and a platter of fresh tropical fruits.
Any last words?
I hope not. Look forward to many more conversations in my lifetime.
Adam's' playlist on Spotify and Apple Music.