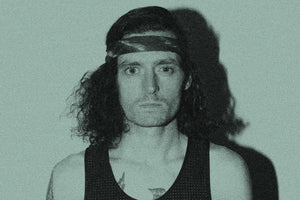 the knowledge: trail running by Brad Popple
The Knowledge is Possessed Magazine's ongoing series for transforming thinking into doing. We ask experts to distill a lifetime of knowledge into short instructional videos that make it impossible for you to mess up or find an excuse. In other words, we've done most of the thinking for you, now all you need to do is do.
This week, we present an instructional video on trail running by Brad Popple.
Brad Popple is an ultrarunner, run shop guru, and coach. For Brad running is an art form, a means to escape poverty, and an exploration of the soul. He spends his time training in Charlotte N.C. sharing the love of running at Charlotte Running Company. He believes running is a beautiful and spiritual endeavor that has the power to truly change lives. It can be a variety of things to so many different people. It can be a way to cope, a vehicle to a body goal, a way to de-stress, or a way to stay clean. It's a mythic act where athleticism, meditation, art, and magic coalesce and he wants to share this passion with as many people as possible.
Brad believes that the purest and most primal form of running is on the trails. Having amassed a multitude of wins and records outdoors he firmly believes trail running is beneficial to all runners no matter the level or reason you run. This week Brad will explain the benefits of trail running and some tips for anyone hitting the trails soon.
Brad also compiled this three hour plus running playlist for you, it's a mix that straddles punk, rock & hip hop.
Brad's playlist on Spotify and Apple Music.
Brad on Instagram.
Video and photo by Taisha Popple.